Hearing Aid Evaluation & Fitting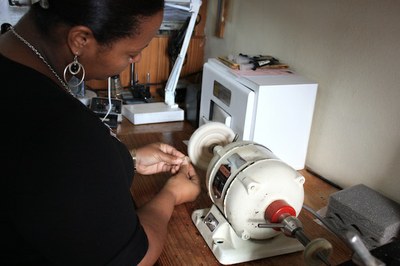 A hearing aid evaluation assesses candidacy regarding benefits that can be obtained from hearing aids or other personal amplification systems. Hearing aid fittings are done by trained professionals who program the hearing aids according to each person's needs and are able to instruct hearing aid users on the correct use and care of hearing aids.
Hearing Aid Servicing and Repairs
Our fully equipped workshop and trained personnel are able to carry out repairs on Starkey hearing aids. There is also limited servicing and repair on hearing aids of other brands.
Audiological Counseling
Professional consultation can be had regarding any aspect of audiological services, including hearing aids counseling.
Appointment Information
It is not necessary to have a referral from a Doctor/Specialist in order to have your hearing tested, although this can be very useful. Persons are seen by appointment, which can be made over the phone, in person or by email/website.
When coming for your appointment, please bring (where applicable):
Referral from a Doctor/Specialist
Any previous hearing results
List of medication being taken
Hearing Aids (regardless of working condition)
Child's Health Passport
Appointment times are given for: 
Mon. - Wed. 8:30am – 3:15pm; Thurs. – Fri. 8:30am - 2:30pm