Products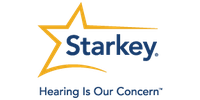 The JAD Hearing Clinic is an authorized dealer of Starkey hearing aids. Starkey Hearing Technologies is one of the largest manufactures, researchers and providers of hearing aids worldwide. Visit Starkey's website.
Hearing Amplification and Accessories 
Hearing Aids
A hearing aid is a device which is worn in or on the ear to amplify and modulate sound for the wearer. Hearing aids come in many common styles, though not every one is right for every individual. Factors such as the wearer's level of hearing loss, size of ear canal, even dexterity issues impact which style your hearing care professional ultimately recommends.
Hearing Aid Accessories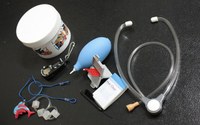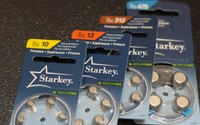 The JAD Clinic supplies a range of accessories for hearing aids.
Hearing aid batteries - standardized across all hearing aid brands.

Huggies are used to help to keep the hearing aid on young children.

Cleaning kits

Replacement wax baskets 

Earmolds: Custom earmolds for hearing aids, music monitors, and 
personal earphones. 

swim plugs
Hearing Protection
The JAD manufactures custom noise reduction ear plugs, which are designed to attenuate harmful levels of noise. Plugs can be had in a variety of colours.